Want to write a scary story but not sure how or where to begin? Sèphera Girón will help you navigate the key elements of a short story and hook readers from the start. Attendees of this workshop will outline elements of their own, new, original short story and craft a compelling hook to take away from the session. Key points will include developing story ideas, choosing a point of view, deciding where your story begins, the most important elements of a scary story, outlining key story points, and more. It will also cover practical considerations such as finding writer's prompts, combatting writer's block, managing your copyright, and how to use real people and places in your work. Attendees will share opening sentences and hooks for feedback.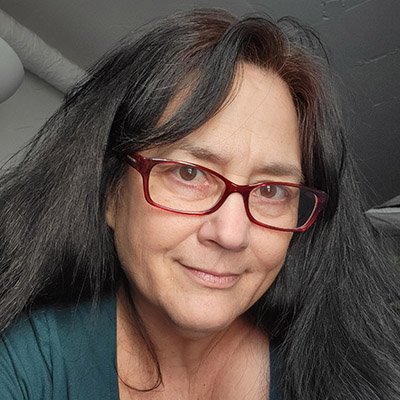 Sèphera Girón is the author of over twenty published novels and over fifty published short stories and poems. Sèphera was a finalist in the Stowe Story Labs Screenwriting Contest last year and attended the Stowe Story Writing Lab in Birmingham, Alabama in August to work on her horror TV series, The Calling. Sèphera wrote Let Us Burn for the Tales app and is working on Four Witches and Dude which is being released chapter-by-chapter on the app. Sèphera has written several screenplays over the pandemic and is hoping to catch the eye of a producer or manager to see them come to life! In the fall of 2022, she and Andrew Robertson released Dearly Departed, an anthology of their own short stories through The Great Lakes Horror Company. Sèphera has just started writing for Substack, so you can follow her there as she writes about a variety of topics. https://sephera.substack.com/ Sèphera's website: sepheragiron.ca

Register for this course
This course is taught LIVE at StokerCon only
All courses are $55 USD.
If you have any further questions, please write [email protected]
Check your inbox to confirm your subscription