The Horror Writers Association welcomes you to Horror U!
The Horror Writers Association (HWA) is an international, nonprofit author networking and support organization dedicated to promoting horror fiction and media, dark literature and poetry, and the interests of those who write and create it. The HWA offers mentorship, networking, and educational opportunities, administers the annual Bram Stoker Awards®, and hosts StokerCon.
Horror University Online, the HWA's program of interactive workshops and presentations provides opportunities for writers to learn from some of the strongest voices in horror.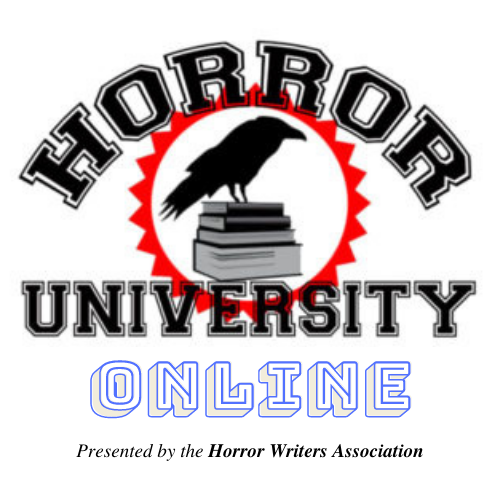 Horror University Online Can Help You Advance Your Writing by:
honing your writing skills
learning about the horror genre
gaining knowledge from some of the best in the business
connecting with people in the horror writing community
discovering new techniques and strategies to fuel your creativity
acquire special skills for planning and completing projects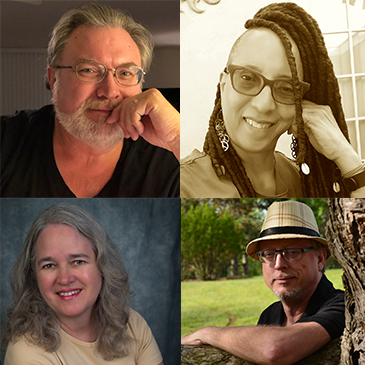 Live Classes
Past classes have included:
The Art of the Short Story with Jonathan Maberry
Poetry Forms Workshop for All Writers with Linda Addison
The History of Ghosts with Lisa Morton
Done to Death with Tim Waggoner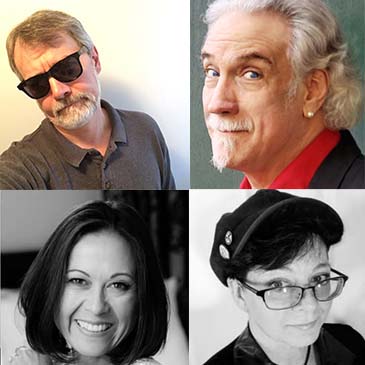 Pre-Recorded Classes
COMING SOON!
Are you looking to:
tighten your prose?
scare your readers?
learn about ghosts?
improve your poetry game?
Try our pre-recorded classes!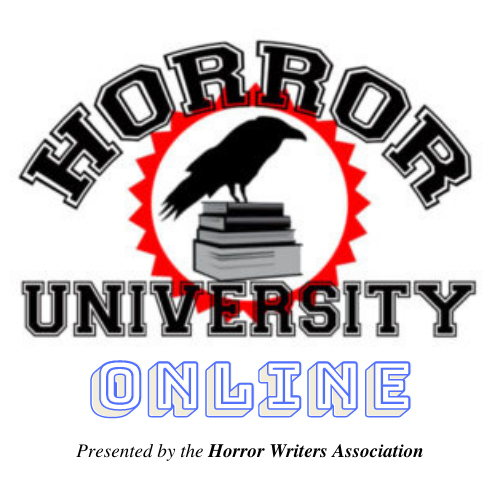 What Is Horror University Online?
Each Horror University Online session will include a roster of workshops on a variety of writing and horror-related topics. Formerly restricted to in-person workshops at StokerCon, HU Online now makes expert advice and writing guidance available to anyone around the world interested in writing horror.

Horror University Online furthers the Horror Writers Association's focus on education with a curriculum run by some of the best and brightest in the horror field.
Formerly only accessible in-person at StokerCon, this series of classes, designed to help writers hone their craft and advance their career, will now be available year-round and accessible to anyone with access to the Internet.
Past StokerCon attendees have provided wonderful feedback about their experiences in Horror University—but the HWA realizes not all horror writers can attend StokerCon to participate in this opportunity. Now you can enjoy these workshops even if you can't travel to StokerCon.
Featured Courses
Horror University hosts courses for numerous topics on writing dark fiction. Click the button below to see our entire catalog.
How It Works/Pricing
Horror University Online aims to offer multiple sessions every quarter.
Most sessions will initially consist of a live webinar with the Instructor. Most of these sessions will be available as recordings following the live webinar.
You may take as many courses as you like each session.
Pricing


One course
$55/HWA member or registered StokerCon 2021 attendee

$65/non-member
Multi-Course Discount
If you register for 4 courses, you're entitled to a 20% discount. See the link to the current coupon codes below for more information on claiming this discount.
Multi-Course Pricing, Discounts, and Coupons
HWA Members and StokerCon attendees are provided coupon codes via email and in the Members Only section of horror.org. These codes change periodically so make certain you're using the most recent one.
Non-members are still eligible for a 20% discount when registering for 4 or more classes.
Current coupon codes and eligibility requirements can be found here: Horror University Online | Horror University Online (teachable.com)
IMPORTANT!
Coupon codes have very specific uses detailed where you found the code. If your registration does not qualify for the coupon being used, it will be voided and your money refunded. Please make certain you meet the criteria for the code before completing checkout.
Questions?
If you have any questions that aren't answered here or in the course description, or you find any broken links or buttons on this site, please write [email protected].
Check your inbox to confirm your subscription