THIS IS A LIVE COURSE ONLY FOR ATTENDEES OF STOKERCON 2022 IN DENVER


KIDLIT 101
Understanding the Children's Fiction Market
So you have this great book idea for kids… But is it a picture book, chapter book, middle-grade, or YA—and what do all those terms even mean? Whether you're a new writer or an experienced author interested dipping your toe in the growing Kidlit market, author Fleur Bradley will explain the ins and outs, how to write for kids (like how to format a picture book, word count and content for each segment), and what to understand about marketing to the young set, from practical experience. This is an in-depth A-to-Z look at the Kidlit market, from writing to marketing and publishing. By the end of the workshop, participants will have brainstormed loglines or book ideas to start their Kidlit project.
FLEUR BRADLEY is the author of many short horror and mystery stories and books for kids, including the paranormal mystery Midnight at the Barclay Hotel (Viking/Penguin Random House) and the Double Vision trilogy (as F.T. Bradley, Harper Children's). Midnight at the Barclay Hotel was shortlisted for the Reading the West, Agatha and Anthony Awards, and recently won the SCBWI Crystal Kite Award and the Colorado Book Award. Her next MG horror/mystery, Daybreak on Raven Island is due out from Viking in August 2022. Fleur's story "The Perfect Alibi" appears in Mystery Writers of America's middle-grade anthology Super Puzzletastic Mysteries, edited by Chris Grabenstein. She regularly does author school and virtual visits, as well as librarian and educator conference talks on reaching reluctant readers. Originally from the Netherlands, she now lives in Colorado with her family, and entirely too many rescue animals. Find out more about Fleur at www.ftbradley.com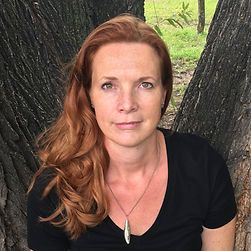 Register for this course
THIS COURSE IS ONLY TAUGHT LIVE AT STOKERCON 2022 IN DENVER.
All StokerCon courses are $50 USD.
When you register for the course, you will be added to the list of students for this course at StokerCon 2022 in Denver.
If you have any further questions, please write [email protected]
Check your inbox to confirm your subscription