Bang, Splat: Writing Action & Violence!
Prerecorded


Writing realistic violence in a literary context has become increasingly difficult with the bombardment of visual violence from various media. A stray fact about a gun, knife or recovery time can derail the verisimilitude of a sequence in a story and lose the reader's trust. The students will look at short video clips of action and do short writing exercises learning how to record the action they see in a way that compliments and enlarges the themes and characters in a story. The who, what, where and why of the violence and the specific results of various kinds will be explored with some examples from classic writers and slides of trauma and weapon particulars.
About the Instructor
Teel James Glenn has killed hundreds of people—and been killed hundreds of times—on screen, in a forty-year career as a stuntman, fight choreographer, swordmaster, jouster, illustrator, storyteller, bodyguard, actor and haunted house barker. He has trained in half a dozen martial arts, and trained bodyguards and members of the law enforcement. He worked as an actor in over almost a hundred films and 300 episodes of the New York soap operas. He has two-dozen books in print in a number of different genres and has stories in over a hundred magazines including Weird Tales, Spinetingler, SciFan, Mad, Mystery Weekly, Fantasy Tales, and Sherlock Holmes Mystery, and many anthologies. He was also the winner of the 2012 Pulp Ark Award for Best Author. His short story "The Clockwork Nutcracker" won best steampunk story for 2013 and has been expanded into a novel. His latest books are Killing Shadows from Airship27, The Skullmask Chronicles from Bold Venture Press and A Cowboy in Carpathia: A Bob Howard Adventure (winner of the best Pulp Factory Novel Award) from Pro Se Productions. His website is: theurbanswashbuckler.com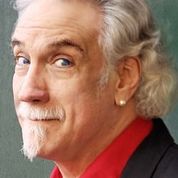 Register for this course
All courses are $65 USD.
When you register for the course, you will receive a private link to enroll you in the Zoom course. These links will be available under your Course Curriculum as well.
Many courses will also be available as recordings after the live session. If a course you register for does for, the recording will be available under the Course Curriculum within 14 days. You will have unlimited access to this recording.
HWA Members and StokerCon attendees also receive a discount on all courses. Discount codes change regularly and are provided both via email and in the Members Only section of horror.org.
If you have any further questions, please write [email protected].
Related Courses
You may also be interested in the below courses.
Check your inbox to confirm your subscription