Into the Dark Woods
This workshop focuses on retellings and emphasizes the ways writers can incorporate symbolism and archetypes found in fairy tales and myths in order to strengthen these inherent associations within the confines of story.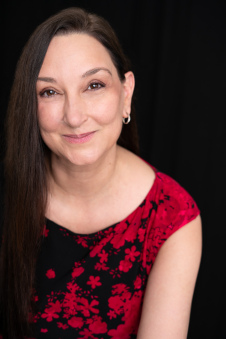 Carina Bissett is a writer, poet, and educator working primarily in the fields of dark fiction and fabulism. Her short fiction and poetry have been published in multiple journals and anthologies including Upon a Twice Time, Bitter Distillations: An Anthology of Poisonous Tales, Arterial Bloom, Gorgon: Stories of Emergence, Weird Dream Society, Hath No Fury, and the HWA Poetry Showcase Vol. V, VI, and VIII. She has also written stories set in shared worlds for RPGs at Green Ronin Publishing and Onyx Path Publishing. In addition to writing, she has edited several projects; the most recent is in the role as co-editor for Shadow Atlas: Dark Landscapes of the Americas. Bissett also teaches generative writing workshops at The Storied Imaginarium and works as a volunteer for the Horror Writers Association (HWA). In 2021, she was acknowledged for her volunteer efforts at HWA with the prestigious Silver Hammer Award. Her work has been nominated for several awards including the Pushcart Prize and the Sundress Publications Best of the Net. She can be found online at http://carinabissett.com.
Register for this course
All courses are $65 USD.
When you register for the course, you will receive a private link to enroll you in the Zoom course. These links will be available under your Course Curriculum as well.
Many courses will also be available as recordings after the live session. If a course you register for does for, the recording will be available under the Course Curriculum within 14 days. You will have unlimited access to this recording.
HWA Members and StokerCon attendees also receive a discount on all courses. Discount codes change regularly and are provided both via email and in the Members Only section of horror.org.
If you have any further questions, please write [email protected].
Featured Products
You may be interested in these other courses.
Check your inbox to confirm your subscription