Research and Write Horror Non-Fiction
Prerecorded
This course will review the different types of non-fiction, examine the different venues in which such material can be published (magazines, websites, journals, blogs, publishers of books, etc.), review research processes, examine the pitfalls and challenges, and finally consider the actual process of writing non-fiction. Participants will walk away with a list of potential markets as well as the beginnings of a piece of non-fiction writing to be developed for publication.
Kevin Wetmore is a Bram Stoker Award-nominated editor as well as the author of twelve non-fiction books including Post-9/11 Horror in American Cinema (Continuum), Back from the Dead: Remakes of the Romero Zombie Films as Markers of Their Times (McFarland & Company), and the forthcoming Eaters of the Dead (Reaktion) and Devil's Advocates: The Conjuring (Auteur). He is the editor of fifteen non-fiction anthologies, including the Bram Stoker Award-nominated Uncovering Stranger Things and the 2020 Bram Stoker Award-nominated The Streaming of Hill House. He has written over one hundred book chapters, magazine and journal articles, and book reviews. His work has appeared in Rue Morgue, Horror Studies, Gothic Studies, and FanbasePress.com, among many others. He is a professor at Loyola Marymount University where he has taught horror theatre and horror cinema for over a decade.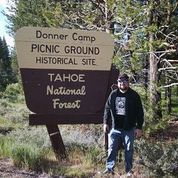 Register for this course
All courses are $65 USD.
When you register for the course, you will receive a private link to enroll you in the Zoom course. These links will be available under your Course Curriculum as well.
Many courses will also be available as recordings after the live session. If a course you register for does for, the recording will be available under the Course Curriculum within 14 days. You will have unlimited access to this recording.
HWA Members and StokerCon attendees also receive a discount on all courses. Discount codes change regularly and are provided both via email and in the Members Only section of horror.org.
If you have any further questions, please write [email protected].
Check your inbox to confirm your subscription