Breathe New Life Into Old Books: 3 Simple Steps To Rebranding Success
Prerecorded
Don't let your old books shamble off forgotten into the sunset! Learn three easy ways to rebrand your books and change how people perceive them. We'll discuss how to clean up the interior of your book, update your book description, and replace your cover to resurrect the life, and sales, of the book you love.
About the Instructor
Lynne Hansen is a horror artist who specializes in book covers. She loves creating art that tells a story and that helps connect publishers, authors and readers. Her art has appeared on the cover of the legendary Weird Tales Magazine, and her clients include Cemetery Dance Publications, Thunderstorm Books, and Raw Dog Screaming Press. She has illustrated works by The New York Times bestselling authors including Jonathan Maberry, George Romero, and Christopher Golden. Her art has been commissioned and collected throughout the United States and overseas. Art-Haus Gallery in Atlanta will be hosting her solo art show "Lyrical Nightmares: The Art of Lynne Hansen." For more information, visit www.LynneHansenArt.com.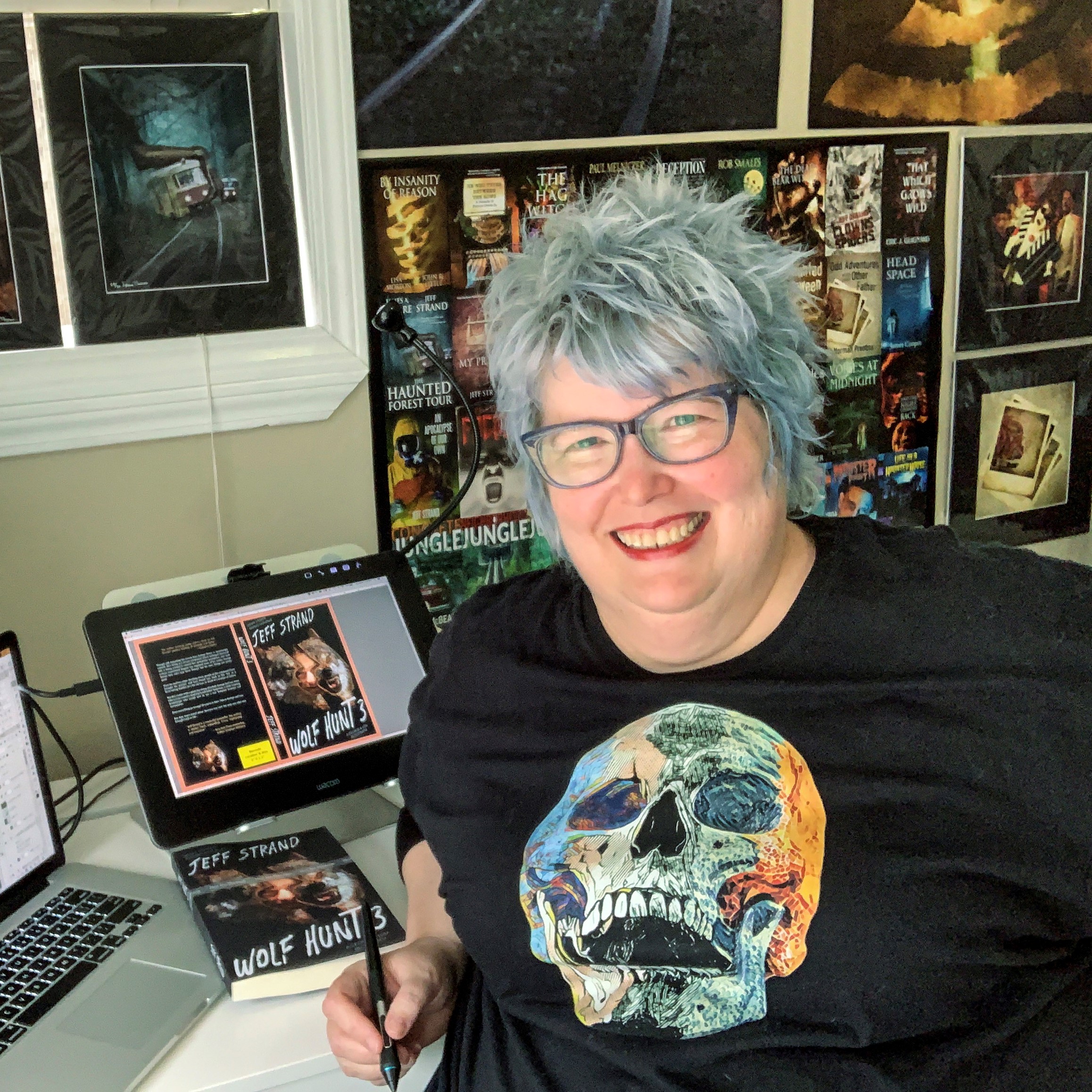 Register for this course
All courses are $65 USD.
When you register for the course, you will receive a private link to enroll you in the Zoom course. These links will be available under your Course Curriculum as well.
Many courses will also be available as recordings after the live session. If a course you register for does for, the recording will be available under the Course Curriculum within 14 days. You will have unlimited access to this recording.
HWA Members and StokerCon attendees also receive a discount on all courses. Discount codes change regularly and are provided both via email and in the Members Only section of horror.org.
If you have any further questions, please write [email protected].
Check your inbox to confirm your subscription