Upping Your Anthology Game


RECORDED WORKSHOP



When it comes to submitting work to anthologies, writing a great story just isn't enough. The process involved is far different from the challenges we find in placing a tale in magazines or collections. There are a number of factors most up-and-coming writers never take into consideration. In fact, you could write an amazing story—one even the editor loves—but yet receive one of those heart-wrenching rejection letters. During this class, we are going to apply critical thinking when it comes to our submission process—not just on the writing. Don't worry, we'll also cover a number of writing/story issues that relate to crafting stories anthology editors are looking for, but our goal will be to improve your overall submission chances from top to bottom.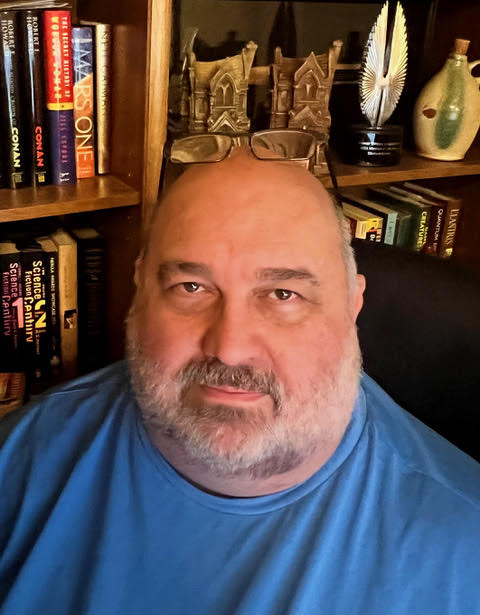 About the Instructor
Michael Knost is a Bram Stoker Award®-winning editor and author of science fiction, fantasy, horror, and supernatural thrillers. He has written in various genres and helmed dozens of anthologies. His Writers Workshop of Horror won the 2009 Bram Stoker Award® in England for superior achievement in non-fiction. His Writers Workshop of Horror 2 recently won the 2021 Bram Stoker Award® in Denver for the same category. His critically acclaimed Writers Workshop of Science Fiction & Fantasy is an Amazon #1 bestseller. Return of the Mothman, Barbers and Beauties, and Author's Guide to Marketing with Teeth were all finalists for the Bram Stoker Award®. Michael received the Horror Writers Association's Silver Hammer Award in 2015 for his work as the organization's mentorship chair, and was recently awarded the 2021 Mentor of the Year from the organization. He also received the prestigious J.U.G. (Just Uncommonly Good) Award from West Virginia Writer's Inc. His Return of the Mothman novel has recently been released as a movie adaption. He has taught writing classes and workshops at several colleges, conventions, online, and currently resides in Chapmanville, West Virginia with his wife, daughter, and a zombie goldfish.

Register for this course
All courses are $65 USD.
When you register for the course, you will have access to a private link to enroll you in the Zoom course. These links will be available under your Course Curriculum.
Many courses will also be available as recordings after the live session. If a course you register for does for, the recording will be available under the Course Curriculum within 14 days. You will have unlimited access to this recording.
HWA Members and StokerCon attendees also receive a discount on all courses. Discount codes change regularly and are provided both via email and in the Members Only section of horror.org.
If you have any further questions, please write [email protected].
Check your inbox to confirm your subscription